The nature guide Laila Gdowski from Holbæk Municipality saw 20 Body Signs for Park Søndermarken in Copenhagen which I had produced as a temporary installation in 2010. On behalf of Holbæk Laila invited me to do a permanent art comission of 20 Body Signs in Strand Park in Holbæk in 2012 supported by the Danish Arts Foundation.
The text below on Body Signs is copied from Danish Art Foundations's site on public art OUR ART
"Karoline H. Larsen plays with positive pictograms in Strand Park in Holbæk. These signs prescribe what you may do in the park as opposed to the sort of signs we are used to. This undoubtedly makes for a different sort of walk through the park – utilising body positions inspired by the park's animal life and nature, which you can, with the help of the signs, imitate. For example, do a Seagull Dive, a Baltic Prawn Kiss, or a Coot Flap.
This is how Karoline H. Larsen describes her work:
"The body signs are a playful interpretation of the classic pictogram signposts from the Danish Nature Agency. The decisive difference is that the Body Signs pave the way for all the things you may do! I have interpreted the classic dark red/green pictogram signs from the Danish Nature Agency and, by invitation of the Municipality of Holbæk and in collaboration with students from the Nordvestsjællands Produktionsskole produced 20 Body Signs specifically for Strand Park in Holbæk.
Strand Park's romantic section, Holbæk Fjord, and the park's animals, plants, and flowers formed the background for the selection of the final colours and movements for the 20 Body Signs.
As a guest in Strand Park, you are invited to take a folder about the body signs along on a hike between Body Signs. Do what is shown in the pictures and create your own version of a Seagull Dive or a Coot Flap. You may also discover other animals, colours, and sounds along the way that inspire new body movements.
The folder may be downloaded here from the site and from the Municipality of Holbæk's homepage. However, they may also be found in the folder boxes at Strand Park itself (located on the Fjord Path across from Hotel Strandparken, the stair steps to the park by Søbadet Venedig [the Venice Seaside Resort], and the big playground)".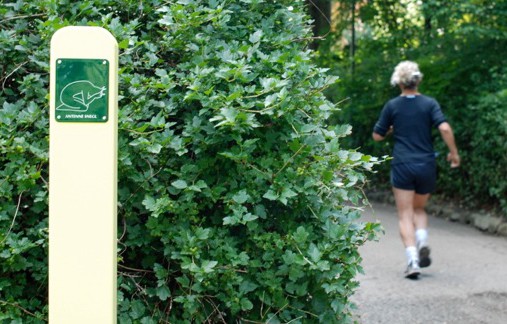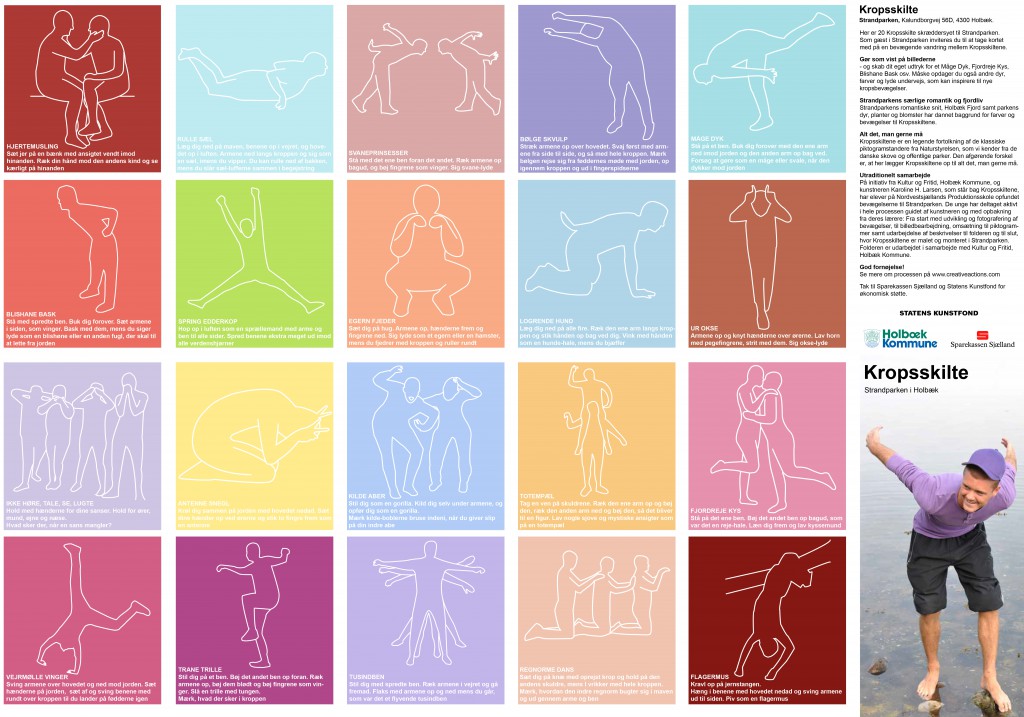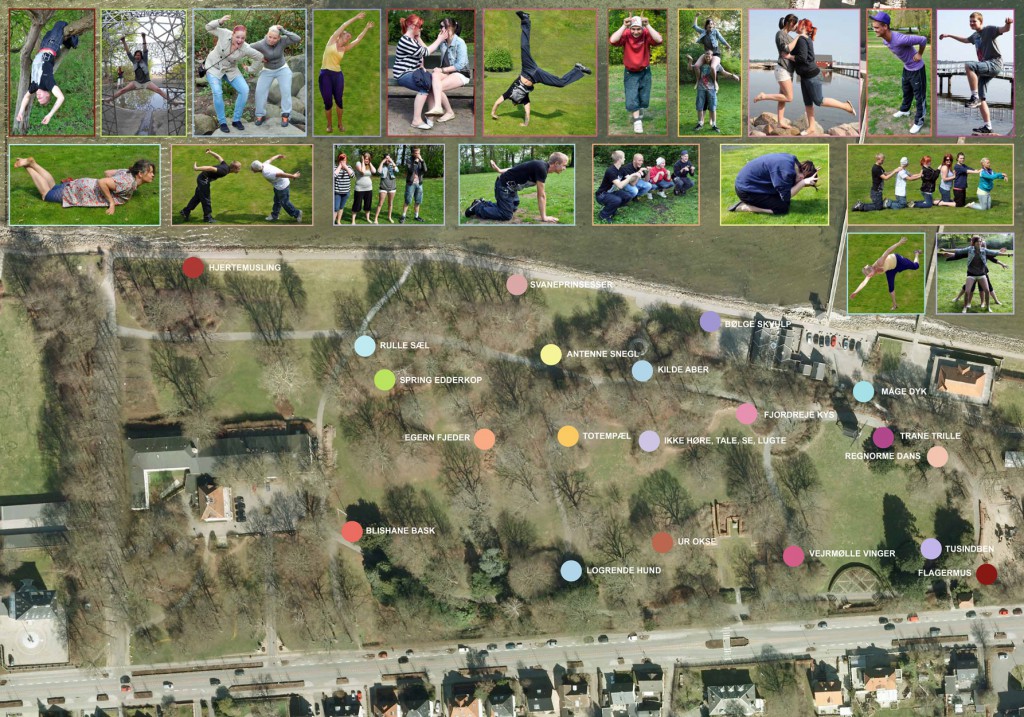 Download the folder on the body signs here
Kropsskilte / Body Pictograms from Karoline H. Larsen on Vimeo.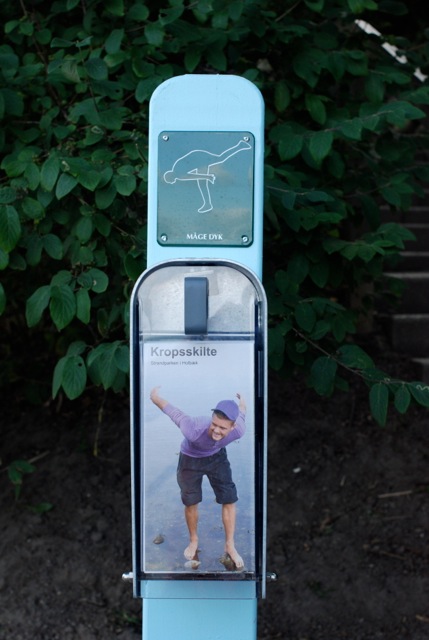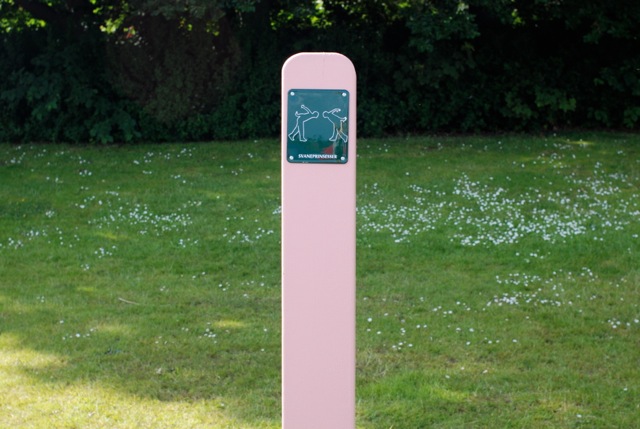 Billeder fra indvielsen af Kropsskilte.
Kunstner Karoline H Larsen førte an i det lange Tusindben efterfulgt af lokale børnhavebørn. Dernæst guidede eleverne fra Pædagogisk-linie på Svininge Produktionsskole de lokale børnehavebørn igennem kropslige udfoldelser inspireret af Kropsskiltene.