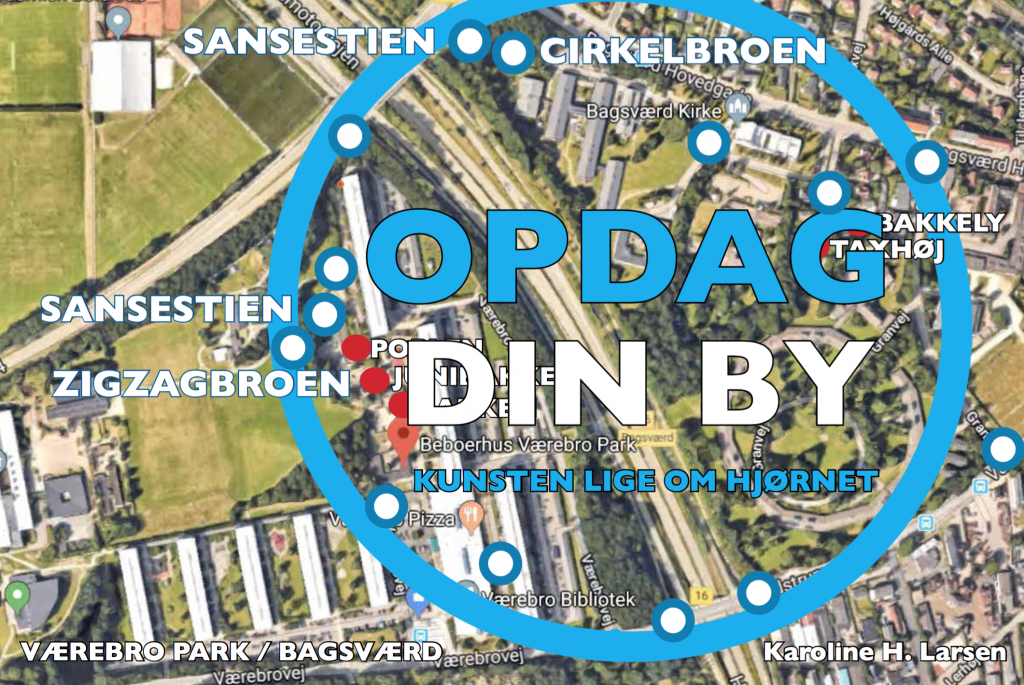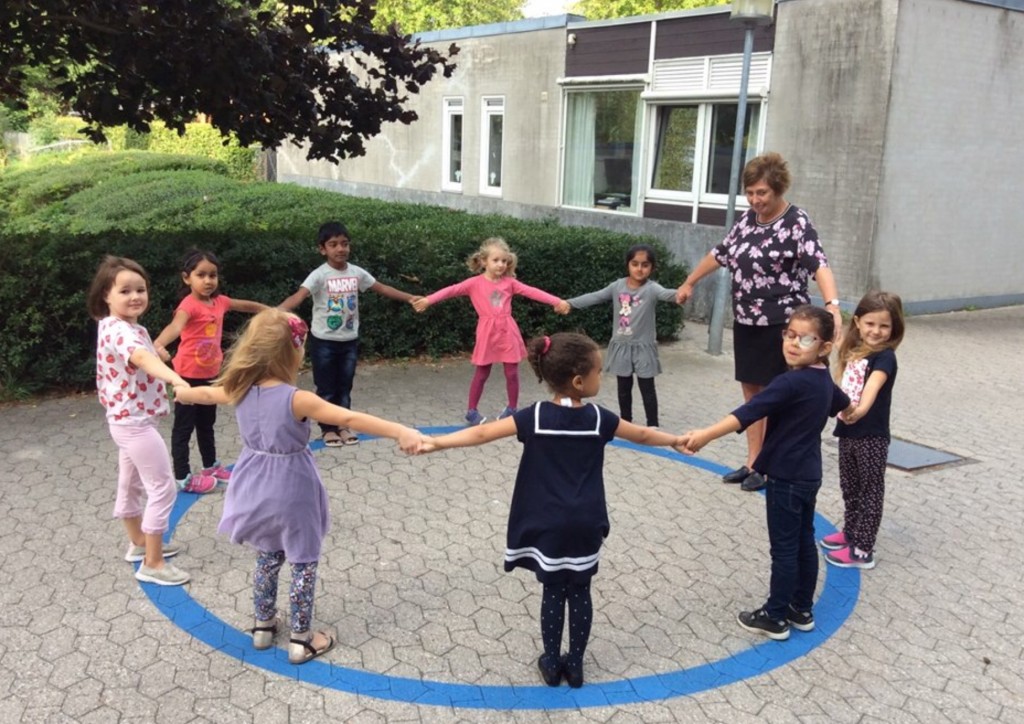 (scroll for english)
Opdag din by – Kunststien imellem Værebro Park og Bagsværd, hvor 24 blå cirkler på vejen er både åbne scener og lærreder til alles brug og samtidig viser cirklerne vejen til Zigzagbroen og Cirkelbroen og til Sansestien på begge sider af motorvejen. Kunstværkerne kan benyttes til fri-interaktion.
Opdag din by er udviklet af kunstner Karoline H. Larsen i samspil med 5 børnehuse: Bakken, Junibakken, Poplen, Taxhøj og Bakkely. En særlig tak til kreativ medarbejder Mette Petersen og alle pædagogerne. Kunstværkerne er etableret af Bureau Detours Kbh. v. kunstner Benny Henningsen og AP-Leg samt certificeret ved Nordisk Legepladsinstitut.
TAK TIL SAMARBEJDSPARTNERNE
Områdeinstitutionen Skovbrynet, DAB, GAB, Afdelingsbestyrelsen Værebro Park, Gladsaxe Kommune, Seniorcenter Bakkegården og Statens Kunstfond.
—
DISCOVER YOUR CITY – The art trail between Værebro Park and Bagswaard, where 24 blue circles on the road are both open scenes and canvases for everyone's use and at the same time the circles show the way to the art installations Zigzag Bridge and the Circle Bridge and to the Sansestien on both sides of the highway. The artworks can be used for free interaction.
Discover your city was developed by artist Karoline H. Larsen in collaboration with 5 children's homes: Bakken, Junibakken, Poplen, Taxhøj and Bakkely. Special thanks to creative staff member Mette Petersen and all the educators.
The artworks are established by Bureau Detours Kbh. v. artist Benny Henningsen and AP-Leg and certified at the Nordic Playground Institute.
THANKS TO THE PARTNERS
The area institution Skovbrynet, DAB, GAB, Departmental Board Værebro Park, Gladsaxe Municipality, Senior Center Bakkegården and the National Art Fund.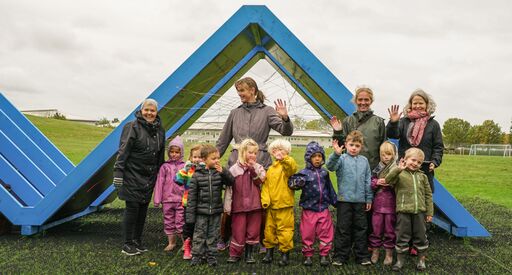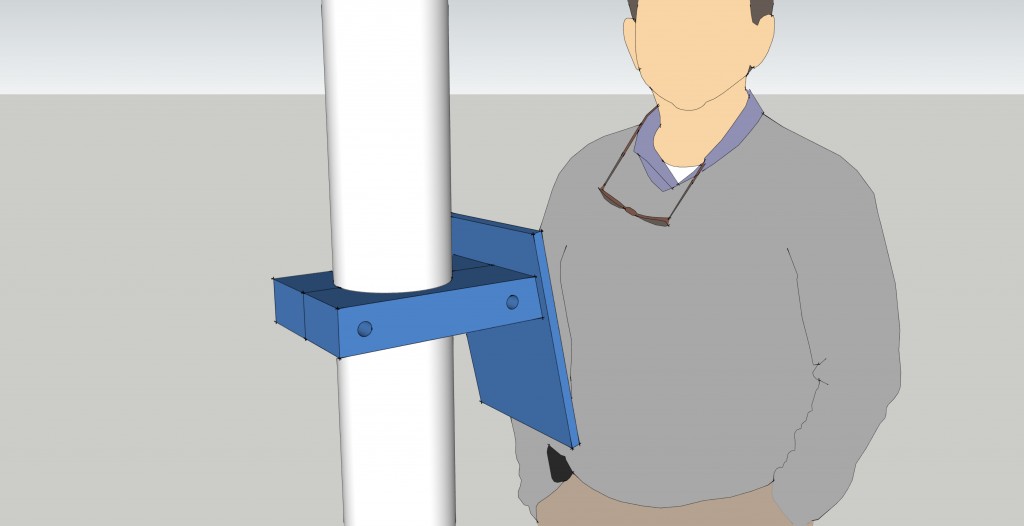 LÆS INTERVIEW MED KAROLINE: Kunsten er at mødes
GENERELT OM KUNST I VÆREBRO PARK