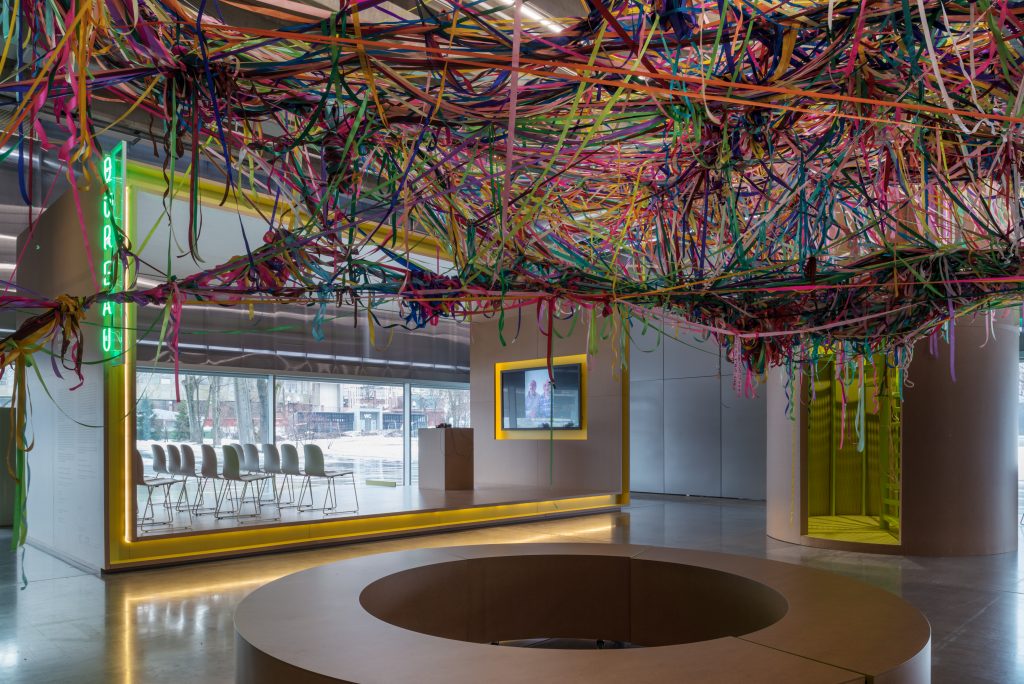 March 6 – May 15 – 2019 Garage Museum of Contemporary Art, Moscow, Russia,
Bureau des transmissions focuses on the production and circulation of knowledge in a museum setting.
The experimental space of the project encourages visitors to look at educational strategies as an integral part of the life of the contemporary museum. Borrowed from the art historian Claude-Hubert Tatot, the original French title—which means "signal office"—refers to a place where important, usually military, information is communicated. Invoking telegraph, radio, fiber optics or any other means of generating vital connectivity, the title suggests that contemporary museums have to be competent in a variety of fields: as well as research centers and incubators for new art they act as platforms for educational experiments. Our prediction is that future museums, like universities, will be organized as campuses, with artists acting as experts and education taking on the role of social activist.
Presented as a forum with artists' interventions, Bureau des transmissions will function in various modes: as a continuous performance, a program of master classes, and a series of meetings with the artists and educators involved in the project. The full schedule will be announced separately.
Bureau des transmissions brings together Russian and international artists interested in a range of pedagogical practices, whether they are already present in art (artistic research or art therapy) or suggested as ways of rethinking our relationship with museum culture (community engagement or institutional critique).
From the first day of the exhibition, all visitors will be able to take part in Collective Strings, a performance in which Danish artist Karoline H. Larsen invites them to transform the museum space using strings of various colors. Using free movement or through semi-choreographed jumps, visitors can lace structures and objects with thread, thus taking part in a spontaneous interaction and activating the therapeutic energy of collective creative work.
Curators: Iaroslav Volovod and Olga Dieva.
The curators are especially grateful to Anastasia Mityushina, Public Program Curator at Garage, who was the inspiration behind the project.
Collective Strings by Karoline H. Larsen has been created with support from the Danish Arts Foundation.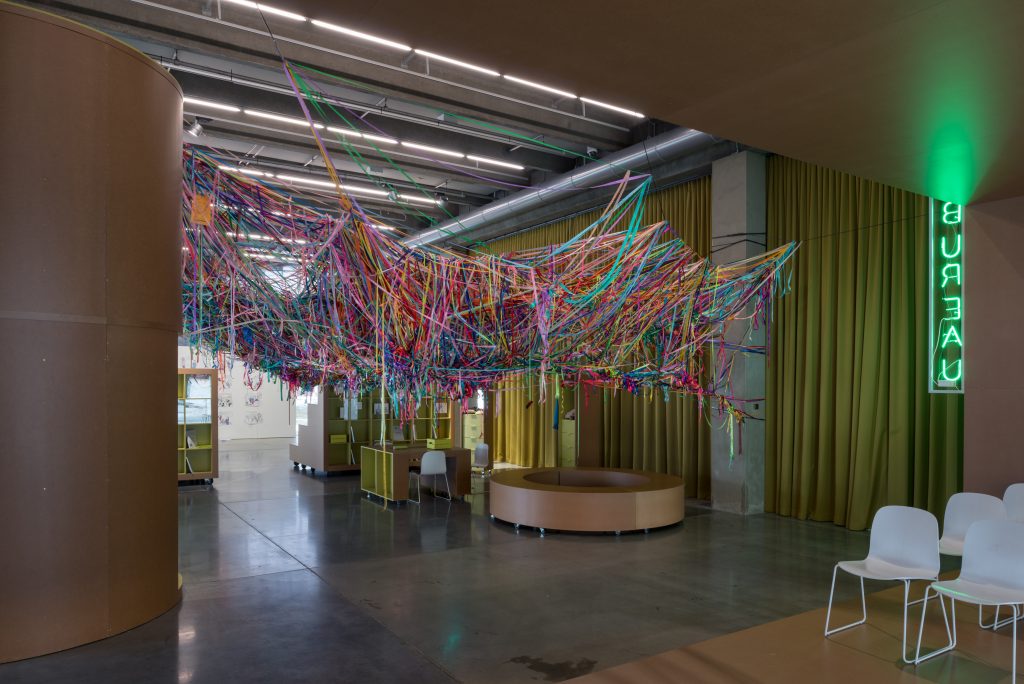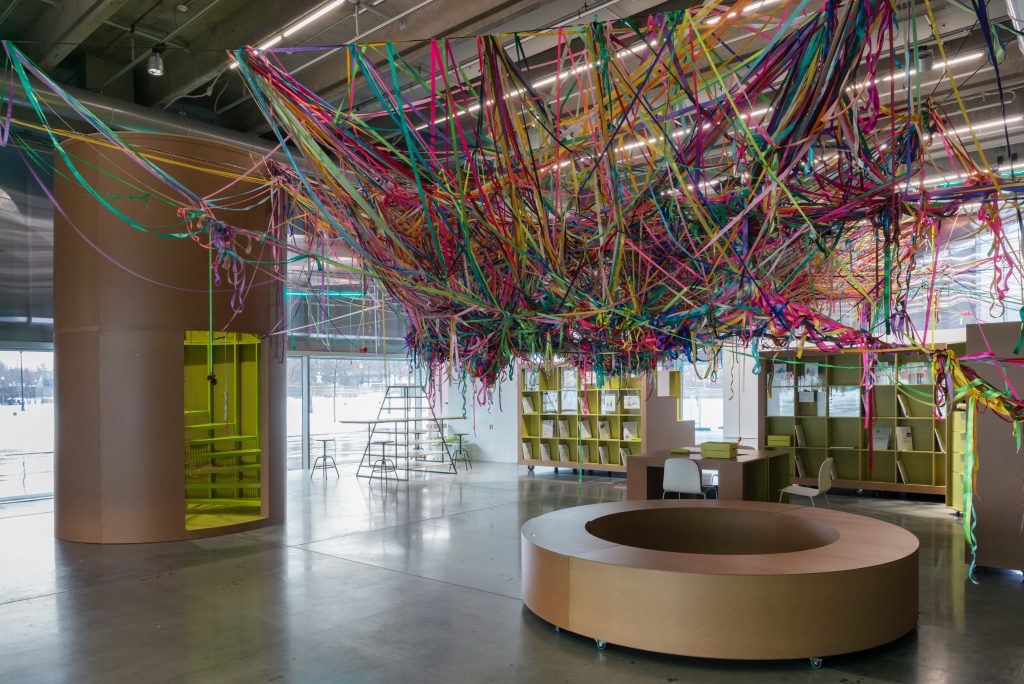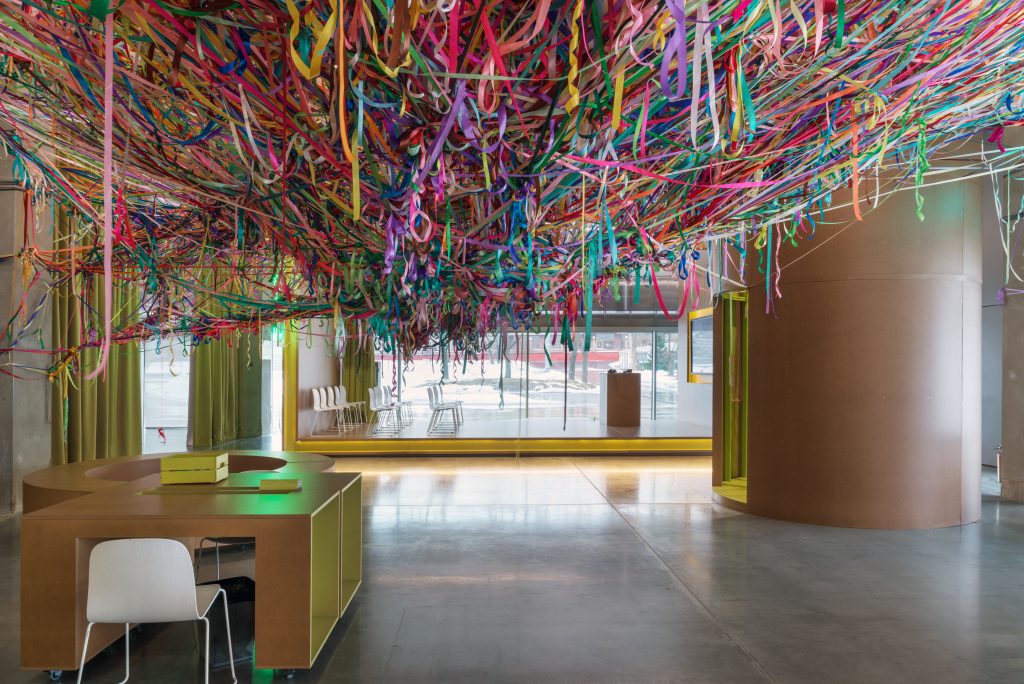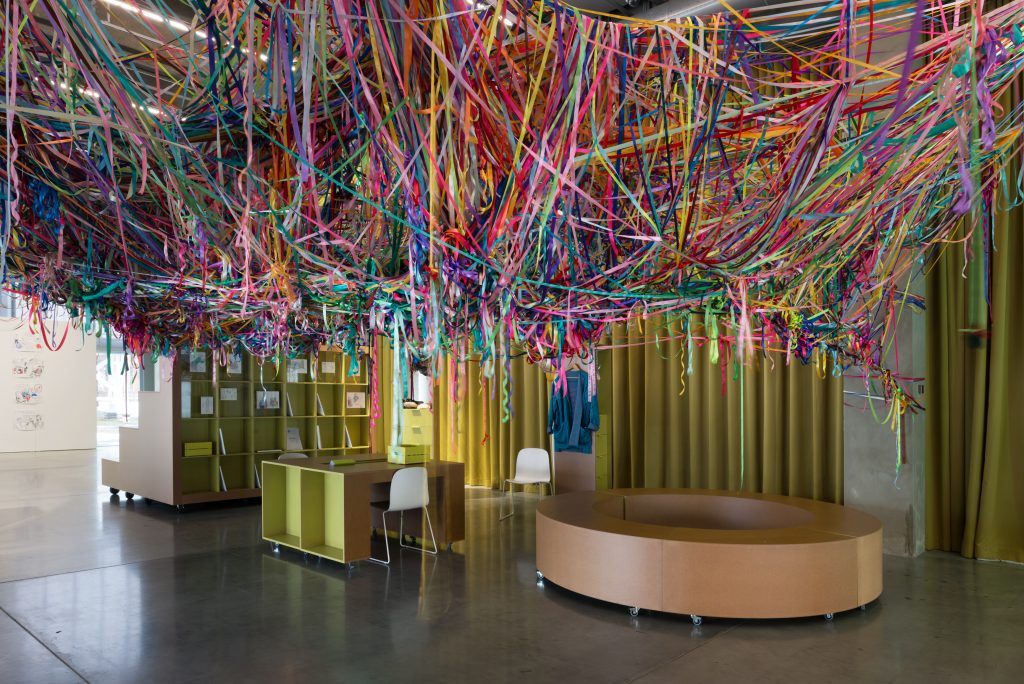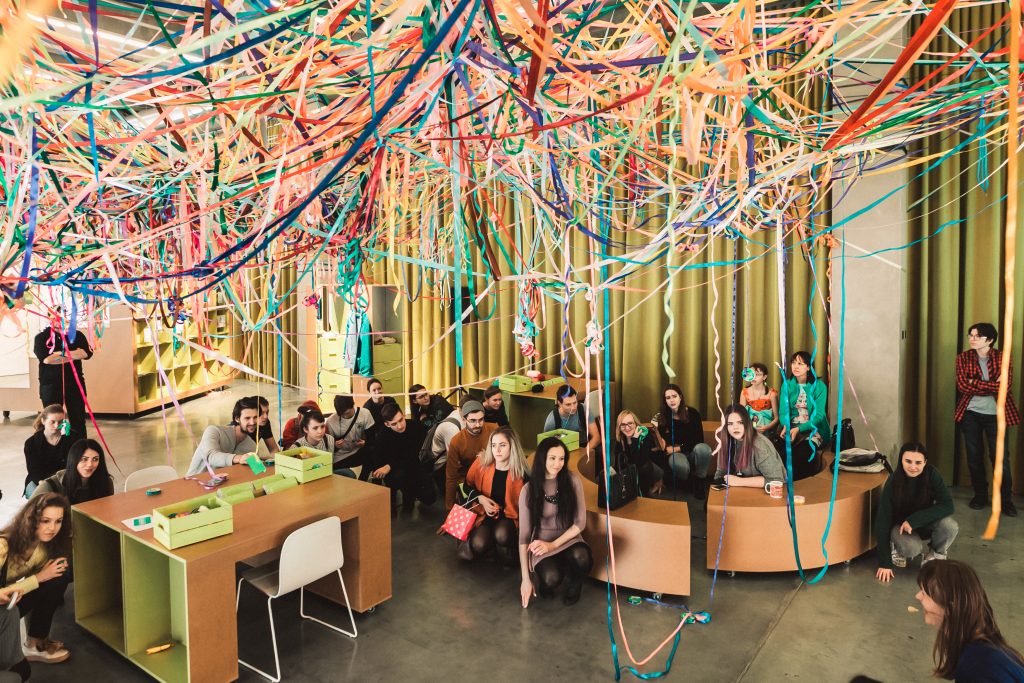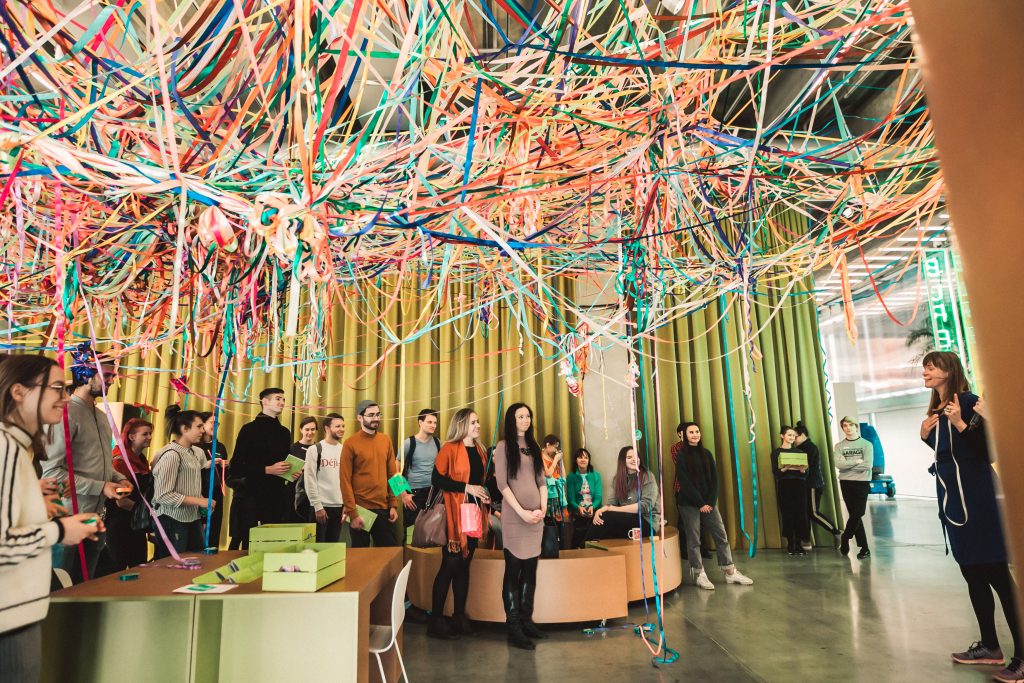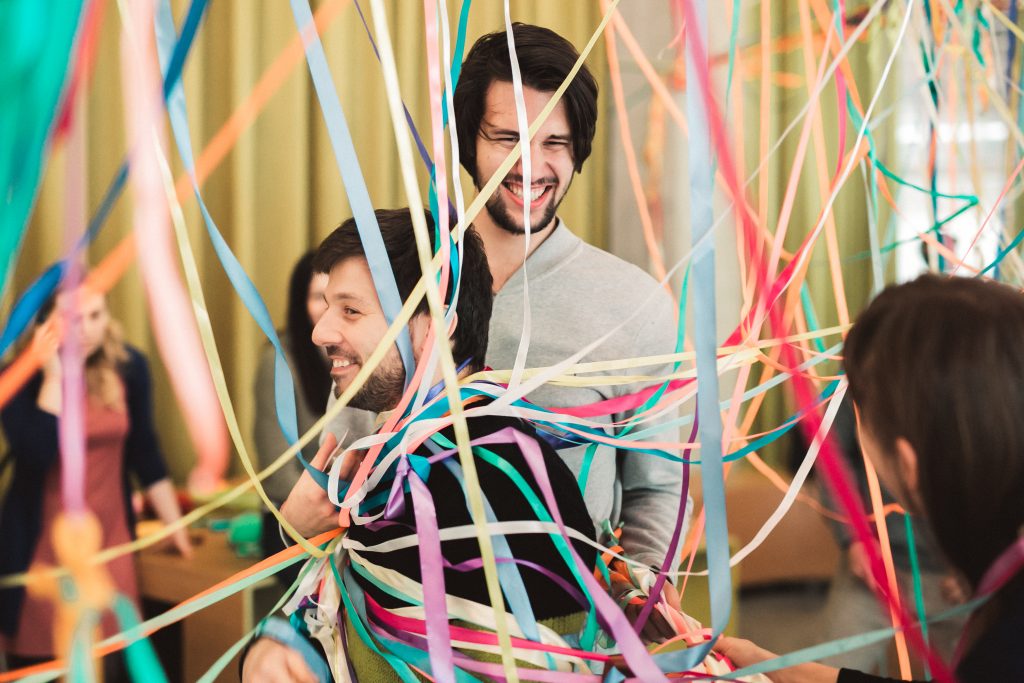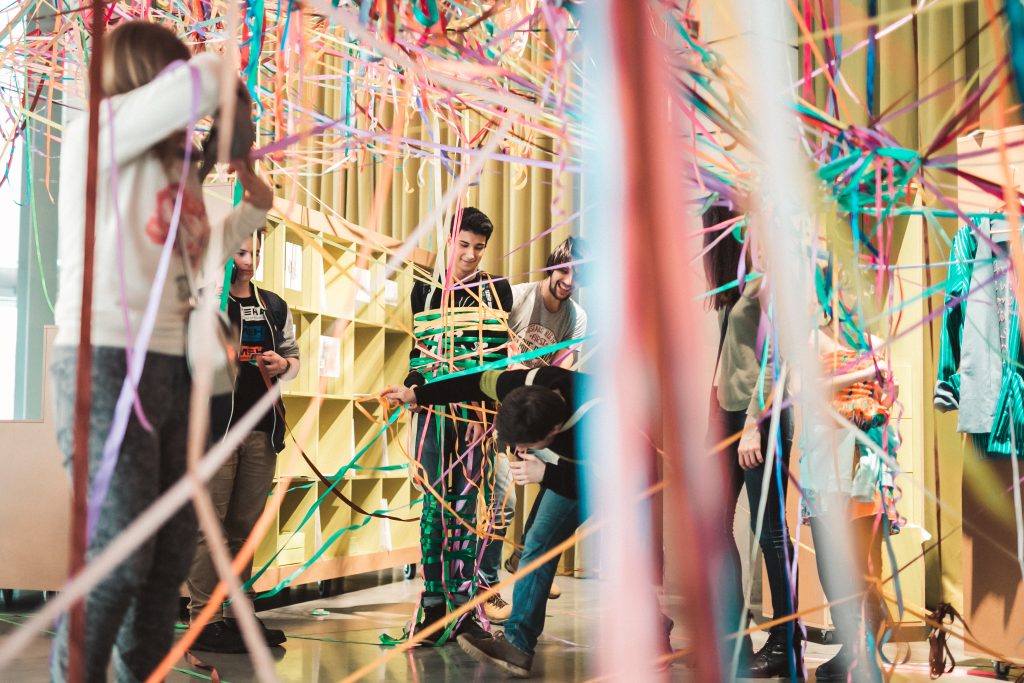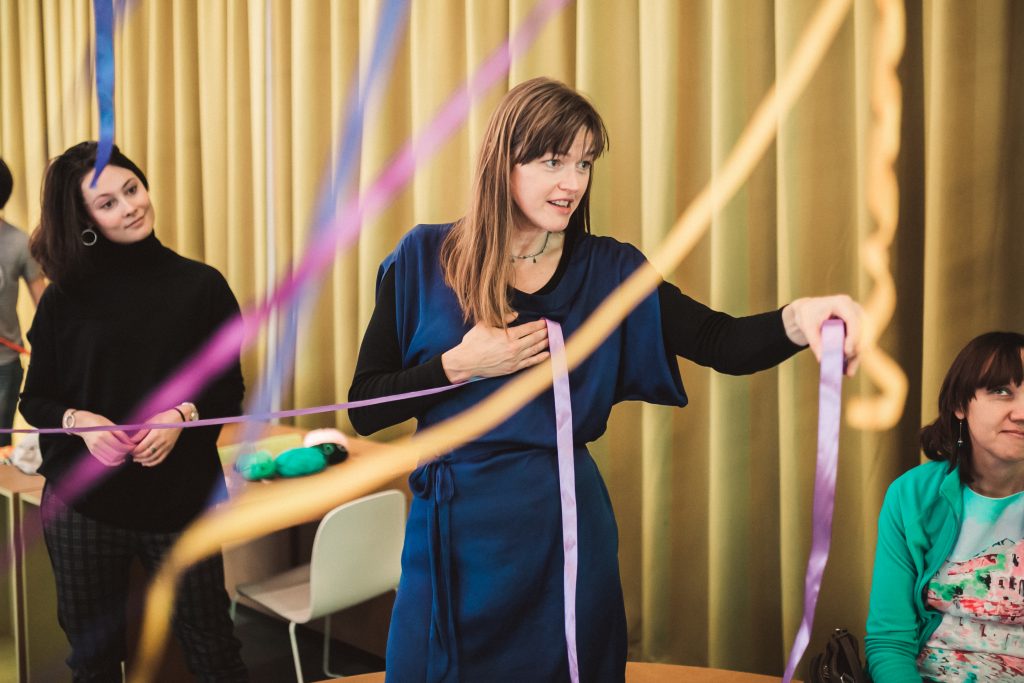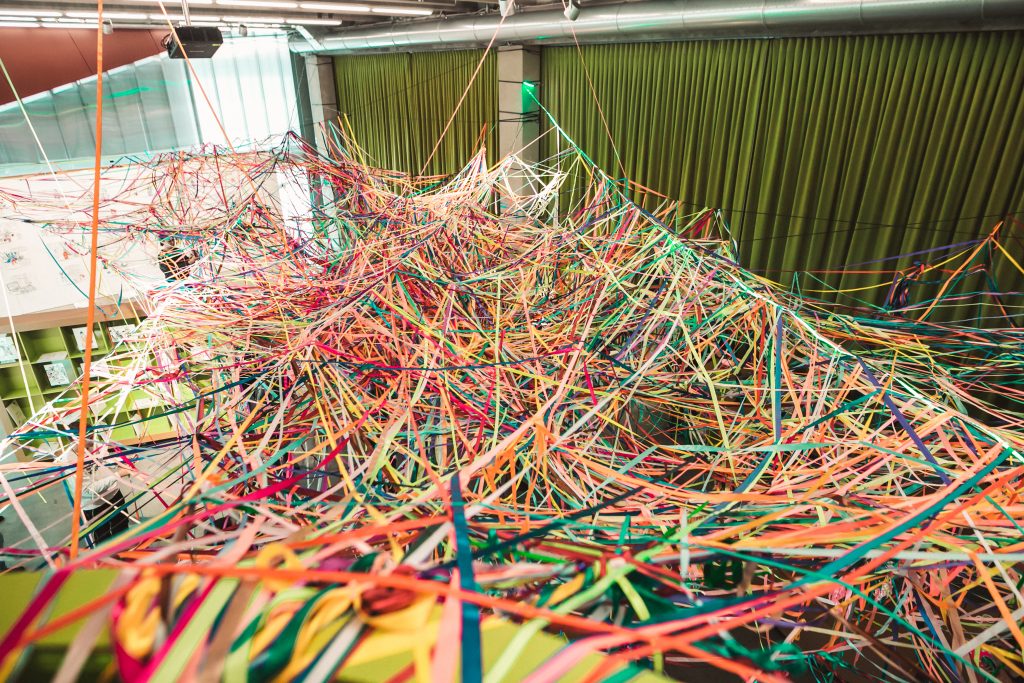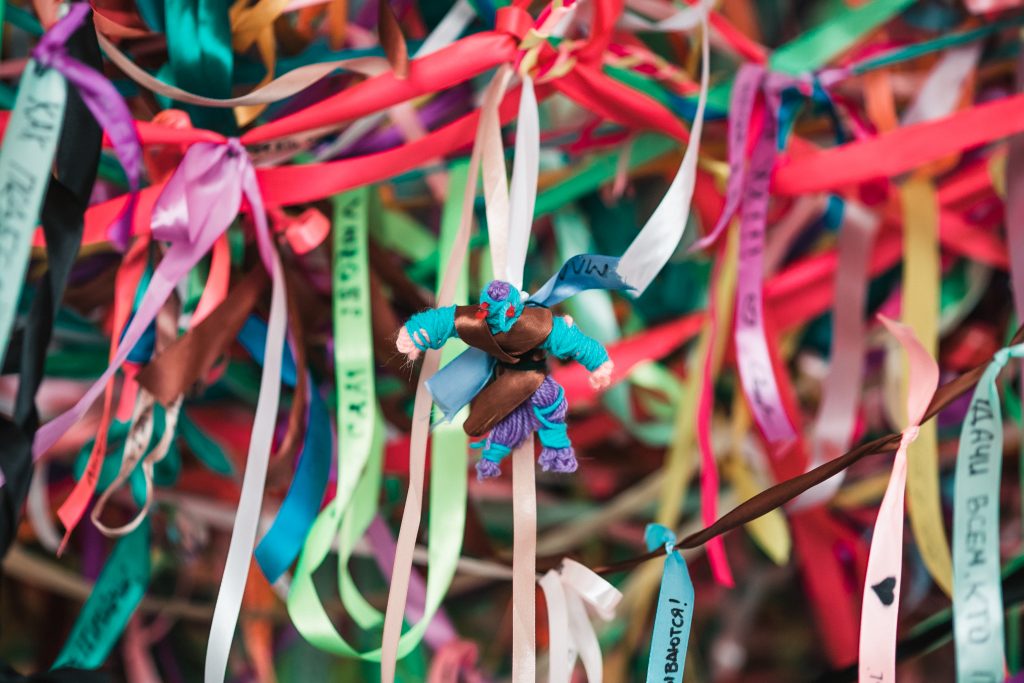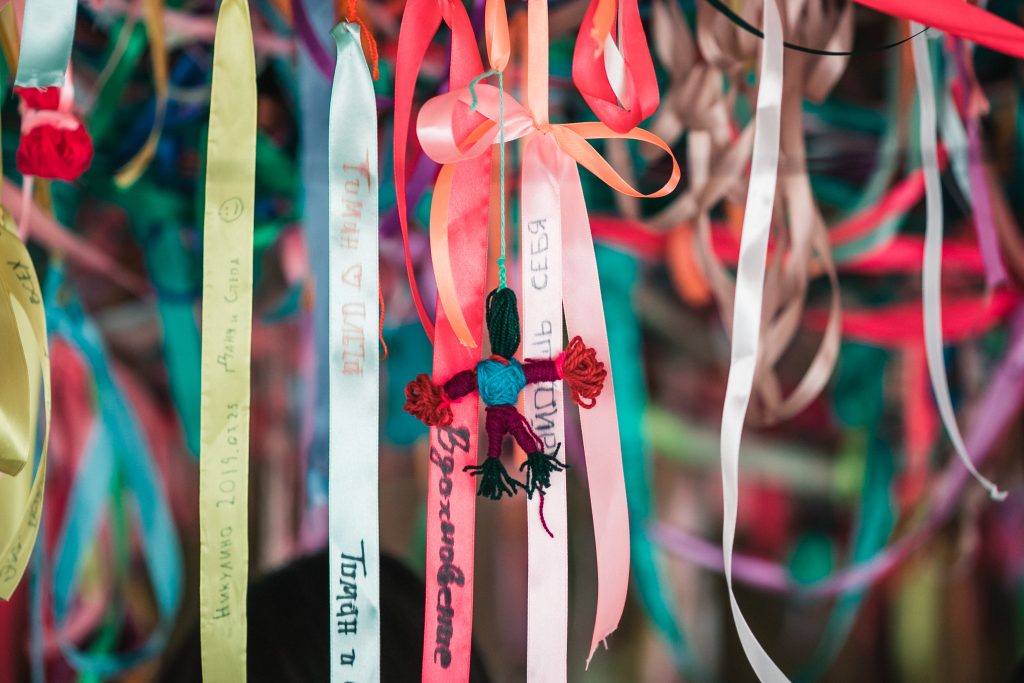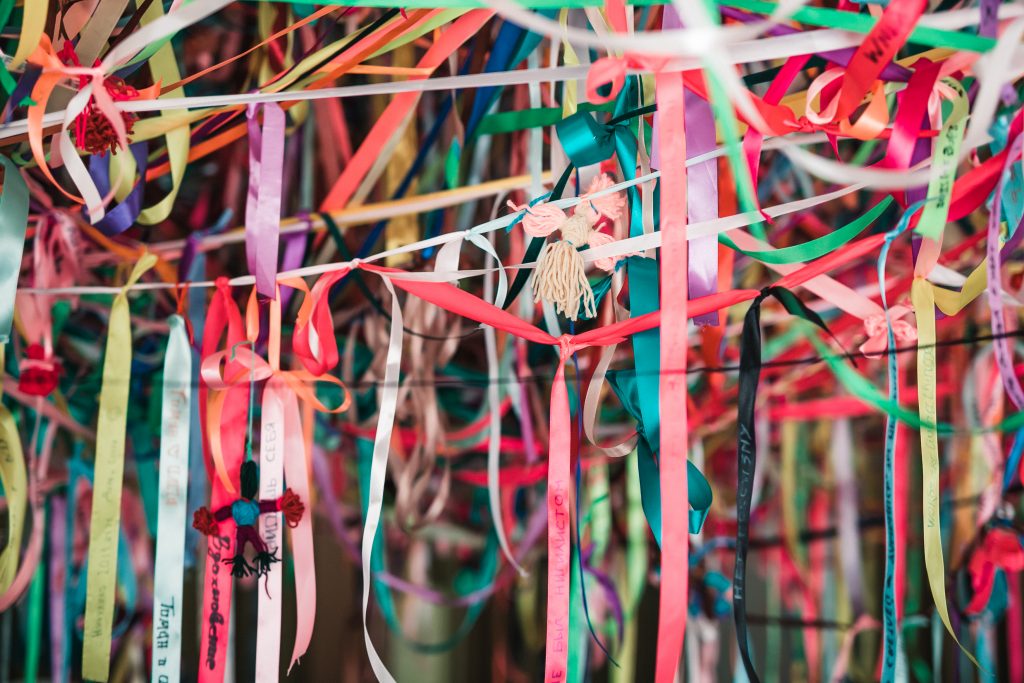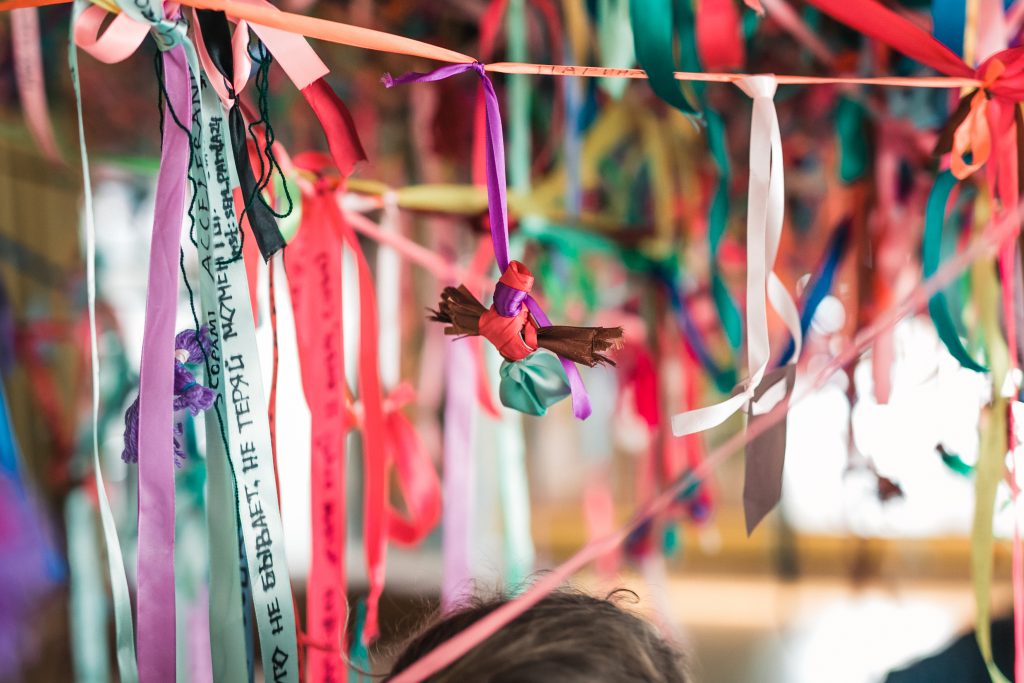 Collective Strings – text in exhibition booklet
How does new appear? How can we use the museum space for a rediscovery of ourselves and the world around us? How can I, as an artist, inspire people to rediscover themselves within the museum space? How can we use the museum for a rediscovery of space within ourselves and space between us?
When I work on art as an artist, I am alone with material; physical and mental. Coming deep from within my body I explore this substance in connection to me and to the world. There are no boundaries. Every substance is connected. Thus everything is possible. It's a deep feeling of Joy. For some people the mind is fluid and ever changeable in this moment. For some people this open space will feel too threatening with all possibilities laid out in the open. For others it will feel very joyful.
The creative strategies that we each carry with us and the role of an artist in discovering it, the reinvention of museum space as an actual space of participation giving "an opportunity to renegotiate how each individual can be part of a community." The power of presence.
Collective Strings is a physical ever changeable dynamic space open during all exhibition period. It is an invitation for the museum guests to work with their intuitive emotional actions that normally is suppressed by the daily formalized society structure. At all times artists have played the role of political revolutionaries in society. Therapy of the society. Therapy of the museum. Therapy of the public space. Through body and mind actions in the museum space One can create the art work in co-creation.
Collective Strings disrupts bodily patterns of movement in the museum space, literally by inviting everyone to track colored traces of ribbons/string in the space. People are offered new pathways in their biochemistry by turning themselves upside-down and getting in touch with each other.
—and it is okay to feel deep joy when participating.
Karoline H Larsen, March 2019.